Who We Are
Our Founder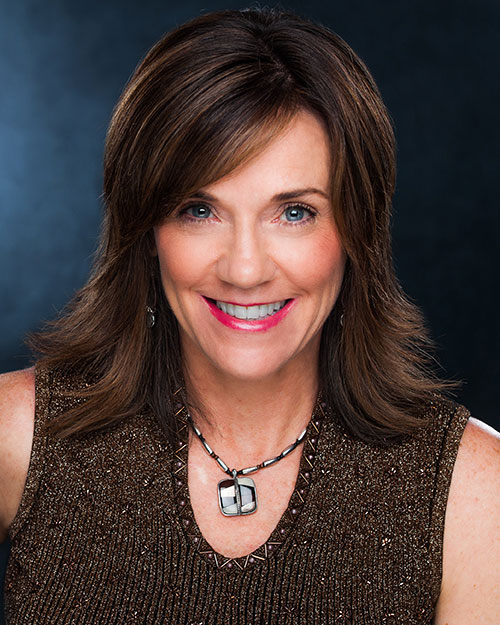 Personal Motto
"Leave it better than how you found it."
Our Resources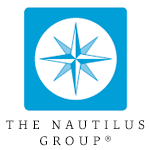 As a Member Agent of The Nautilus Group®, a service of New York Life Insurance Company, Angie Shay works hand-in-hand with Nautilus specialists experienced in taxes, estate law, life insurance, accounting, and charitable giving. This relationship helps ensure you benefit from some of the most sound thinking when it comes to your estate.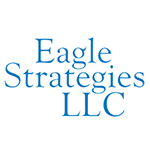 Through Eagle Strategies, Angie Shay provides fee-based financial planning, investment advisory services and access to investment management programs. Eagle Strategies LLC is registered with the Securities and Exchange Commission as an "Investment Adviser" and is an indirect, wholly-owned subsidiary of New York Life Insurance Company.
Core Philosophies
"Money is not the goal, wisdom of what to do with it is. God says search for Him as in silver and gold because he wants to be our treasure. Do not confuse the tool with the goal."
Mission
To create powerful financial strategies that our clients understand and empower them to live without fear of their future.
Vision
A world where families are confident that no matter what, all will be well, and they are not alone.
Core Values
Dedication
We will invest as much in others as they are willing to invest in themselves.
Excellence
We strive to always give our best and leave things better than we found them.
Respect
Loving our neighbors as ourselves creates a culture of humility and mutual respect.
Teamwork
We are better together, and each team member has a vital role in helping our clients win. When they win, we win!
Whether you are a business owner, family, or retiree, THE PATH Financial Strategies can help guide your journey to financial security. From personal finances to investments and insurance to estate preservation, THE PATH Financial Strategies provides financial services backed by knowledge and experience.
It Starts with a Plan
The first step is to contact us so we can take an in-depth look at where you are today … and where you want to be tomorrow. We don't dictate; we listen and collaborate. Then together we customize plans to help achieve your goals.
Course Correction and Management
We deliver results through a well-coordinated series of recommendations that are easy to understand and easy to implement. And since circumstances or objectives may change over time, we approach your financial plan* as a dynamic, ongoing process.
Our fee-based approach makes us readily available to guide you through detours (such as changing tax laws)… and to steer you past roadblocks (such as marketplace changes). We keep you apprised of opportunities for evolving and flexing your plan as needed, when needed.
Your Partner in Planning
THE PATH Financial Strategies doesn't focus on securing random accounts; we build relationships for life. We grow with you and alongside you, through life's milestones and events.
Whether you choose to work with us on a comprehensive basis or focus on specific areas, THE PATH Financial Strategies is ready to help. Contact us today.
Thank You!
Our most appreciated compensation is a referral from a satisfied client. We count it an honor and blessing to serve you and those you know.
*Angelia Z. Shay, a Financial Adviser, provides financial planning services through Eagle Strategies LLC, a Registered Investment Adviser.
×
Angie Shay
Founder and President
Angie possesses a servant's heart. She has always stood up and stood out as a leader who cares about others. God has given her an ability to take complex solutions and deliver them to clients in an empowering way. That very same gift has Angie speaking, many times, throughout the year to groups of other advisors. Relevance matters to her and she pursues opportunities across the country to be on top of her game in the areas of retirement and business planning. Angie is determined, dependable, steady and strives to be pure in heart. Transparency and open communication are what attracts most people to her. These characteristics make her trustworthy. Each day is submitted in prayer. Each client plan and appointment are submitted in prayer.
Professional Designations
Angie's designations include:
Chartered Life Underwriter® (CLU®)

The premier designation for insurance professionals. Launched in 1927, the Chartered Life Underwriter (CLU®) is the insurance profession's oldest standard of excellence.

Chartered Financial Consultant® (ChFC®)

Comprised of nine college-level courses that address all aspects of financial planning, with a focus on the practical applications of those principles based on real-life case studies, the goal of the ChFC® curriculum is to help consultants gain a significant advantage and help their clients meet their goals.

Retirement Income Certified Professional® (RICP®)

This designation equips advisors with the knowledge to effectively manage the transition from asset accumulation during a client's working years to asset decumulation in retirement. RICP® enables the advisor to demonstrate tremendous value by delivering smart strategies for creating secure, sustainable income for a client's retirement.

Life Underwriter Training Council Fellow® (LUTCF®)

In receiving the LUTCF designation, the advisor has mastered the fundamentals of risk management and life insurance, insurance and investment products, and risk management applications.
Career Milestones
Angie has been honored with high-profile awards and recognitions:
Named as one of Forbes' Best-in-State Top Financial Security Professionals for 2023
Mentoring in Christ
Formal Mentor in the industry
Monthly magazine contributor to the "Richmond Family Magazine" financial series.
Contributing writer with Sheila Eby, "The New Face of Forty: Life in Transition."
Profiled in "Magnificent Masters in Financial Services: Amazing Women - Sensational Stories," a book by Ginger Cockerham and Diane Dixon.
Profiled in "Forty Things to Do When You Turn Forty," a book by Ronnie Sellers.
Agent of the Year at New York Life Richmond General Office in 2005 and 2007, the first woman in the Richmond office to receive this honor.
Million Dollar Round Table (MDRT) Life and Qualifying Member - MDRT is recognized globally as the standard of excellence in life insurance sales in the insurance and financial services industry.
Invitation to Ring the New York Stock Exchange Bell, an international symbol of lifetime achievement.
Community Support
Angie is proud to give back to her profession and community.
Founder and actively involved with Fearless Ministries. Angie helped found this ministry in 2020, in the midst of the pandemic, with the mission of bringing women together to learn how to live fearlessly in their faith.
Active member of Polish Christian Ministries
Involved with College Ministries of Virginia
Active member of Virginia Military Institute's (VMI) Moms and Prayer group, where she prays over the freshmen (affectionately called "rats") and their families.
National President (2013-14) and board member for Women In Financial Services (WIFS), the only national organization exclusively devoted to the success of women in the insurance and financial services fields.
Actively involved at Fairmount Christian Church in a variety of roles.
365
I would like to be
at the beach
2
Things per week that make me uncomfortable
7
Most animals owned
at one time
Angie has a daughter Ainsley whom she is prouder of than anything in her life. She loves water and anything to do with it. Dedicated to The HILL Ladies and their pursuit of Christ.
×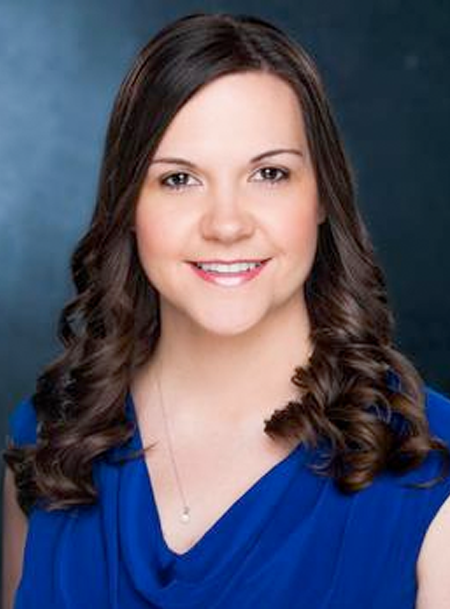 Christina M. Horsley
Client Relationship Advisor
Christina is licensed and registered so she is available to answer questions and assist clients with almost any requests they may have. When she does not know the answer, she builds energy working with our service teams and internal consultants to generate a fair and efficient resolution. Christina is also a lead contact for our holistic planning clients and gets excited to work hand-in-hand with them as they define and act on their financial goals. Christina listens closely and has a desire to get to know each individual and their "why", often checking in for updates on stated financial goals. She is excited to do her part to provide you with superior concierge service and genuinely cares about your goals and aspirations.
Background and Education
Christina Graduated from Virginia Commonwealth University in May 2010 with a Bachelor of Science in Finance with a Concentration in Risk Management and Insurance. She immediately began her career in the financial services industry and joined THE PATH Financial Strategies in January 2014. Her past roles as New York Life Recruiting Coordinator and Licensed Agent give her the unique skills and experience she needs to efficiently help you plan THE PATH to your future wellbeing.
107
The Number of miles I moved from my hometown
15
Number of years between me and my youngest sister
6
Number of times I have donated my hair to charity
0
Number of times I have been sky-diving

When she is not at work, Christina enjoys traveling and spending time with her husband, Dave, their daughters, Aspen and Brooke, and their Shiba Inus, Kaine and Kayden.
×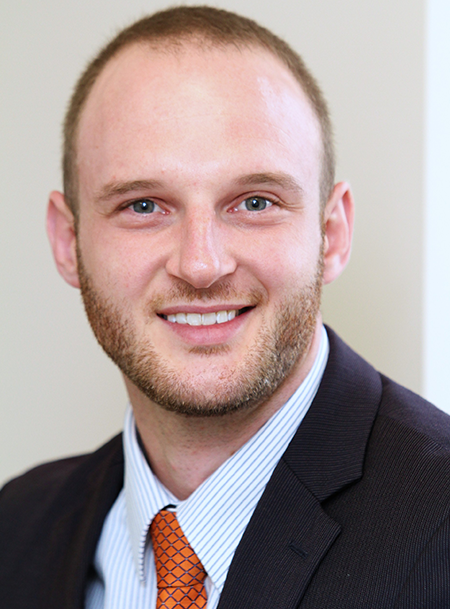 Jason Augustosky
Associate Financial Adviser
Jason is an Associate Financial Adviser with The Path Financial Strategies, LLC. Jason entered the financial services industry in 2012 after graduating from Old Dominion University. Since entering the industry, Jason has found his true passion within the industry is working with clients to develop the perfect balance within a holistic financial plan to allow families and individuals the opportunities to experience their lives as they wish. Everyone has different goals and desires in life but everyone has the same right to achieve them.
Background and Education
Jason started his career as an agent with New York Life Insurance Company in 2012. Since beginning his career, he has obtained his FINRA licenses Series 6, 63, 7, 65, 24, and 51. He has assisted clients to organize, protect and develop their finances as well as supervised two offices of financial advisers and agents.
23
Mountains and
Rivers explored
0
Spanish Food Dishes I haven't devoured
8
Years in Financial
Services Industry
×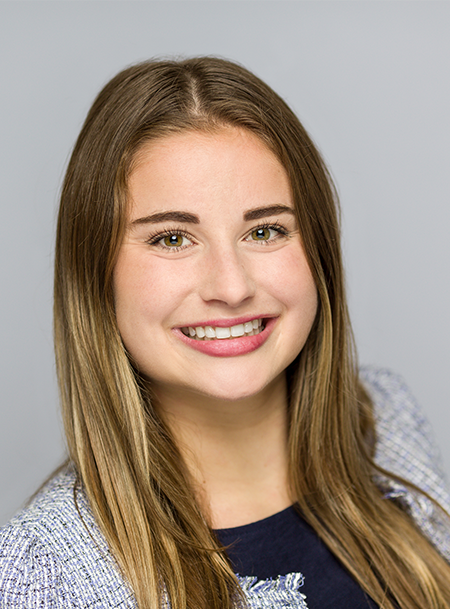 Taylor Russell
Practice Coordinator
Taylor grew up in Roanoke Virginia where she spent most of her time on the water of Smith Mountain Lake. After graduating high school, she moved to Tuscaloosa Alabama, where she attended The University of Alabama. While at UA, Taylor became of part of the Kappa Delta Sorority. She graduated in May 2020 with a bachelor's degree in Finance, a specialization in Economics, and a Minor in computer science. Taylor started working for THE PATH in June, where she is the Practice Coordinator for the team. When she is not working, she enjoys spending time with her family, friends, and going to Hobby Lobby and Home Goods.
1,000
Number of times I have
yelled roll tide
1
Number of times I have been in a Hallmark movie
18
Number of years I have been the reigning Miss Roanoke Dazzle (It was the first and only pageant)
657
Number of days I have spent at Smith Mountain Lake
98
Number of cheerleading competitions I have been in
0
Number of days I
go without coffee
×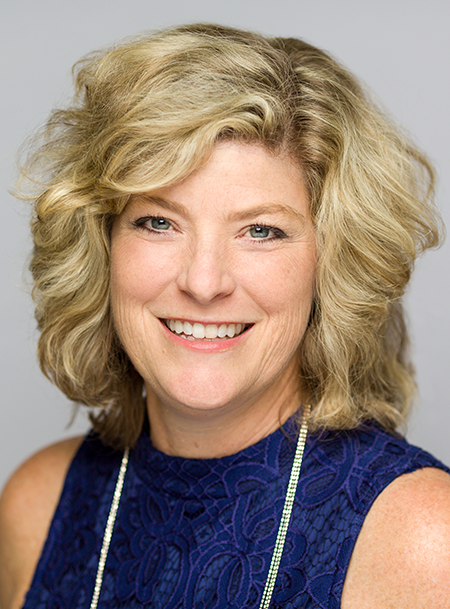 Briana Condrey
Admin
Briana graduated from Braxton Business School in May 1989 with a degree in Accounting and Administrative Business. She went into the banking industry with Sovran Bank and worked with that company, (through its many merges) for 11 years. She and her husband, Keith, started a family in 2001 and she was out of the working force until 2009. Briana started working as an Independent Consultant for Silpada Designs Jewelry in September 2009, where she worked until July of 2016. Briana then joined the work force again in April of 2019 and came to work for The Path in February 2020.
3
Number of Marathons
I have ran
679
The number of miles I moved
from my home state.
11
The number of years
I worked in Banking
0
Number of times I have been
scuba diving

98
The number of years my Grandmother lived. We
called her "Ga".