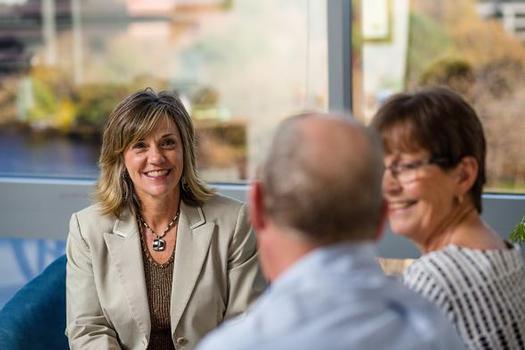 It All Begins with You
Here at The PATH, you're not a number to us. You're an important part of our family and our process is centered on your needs and your best interests. We take the time to really get to know you, your goals, your fears and your passions. Whether you've done a lot of planning or none at all, we'll meet you where you are and help you make the wisest financial decisions moving forward.
Empowering Through Education
There are so many opportunities and choices to make when it comes to your financial health and preparing for the future. We know it can feel overwhelming sometimes but we're here to help. One thing God has blessed Angie with is the ability to take sophisticated financial topics and explain them in a way where people understand. At the core, our job is to make sure that our clients understand every option available to them so that they can make the best possible decisions to meet or exceed their objectives.
A Lifelong Partnership
Financial planning is not a onetime thing, it's an ongoing process that requires careful attention and fine tuning over time. As you go through different seasons in life, we'll help you optimize your plan in response to changes with your income, opportunities and priorities. As the Scripture reads in Jeremiah 29:11, we believe that God has plans to prosper you now and in the future and we're honored to help you find and stay on His path for your life.